Brand Story
pOrtahl® was founded in 2020 by Jordi van Staveren (left) and Alain van den Donk (right). We started pOrtahl® because we believed that watch design had come to a standstill.
It was impossible for us to find something untraditional that we liked, without it being completely different from what we were used to in a watch.
The heritage brands have shown us what to love in watch design. However, their beautiful designs, once bold and refreshing, have since become a dime a dozen.
New brands either blatantly copied the heritage brands under the guise of "homage watches" or tried to differentiate in peculiar ways. From overly complicated new ways of reading time, to full snowglobes and other ridiculous contraptions.
We became inspired by high-end watch customizers from around the world, often referred to as 'watch artisans'. Like these artisans we aim to challenge the status quo by rethinking classic watch design to fit modern design standards.

We take inspiration from the boldness of the artisans, incorporating all the best features and sourcing all the best materials we can find, to offer remarkable watches at an affordable price.
Mission & Design Principles
We create watches that are remarkable by their color, material and design. We do this by incorporating bespoke watch design -popularized by high-end watch customizers from around the world - into our brand DNA.
Learn about our mission and our design principles by watching this video.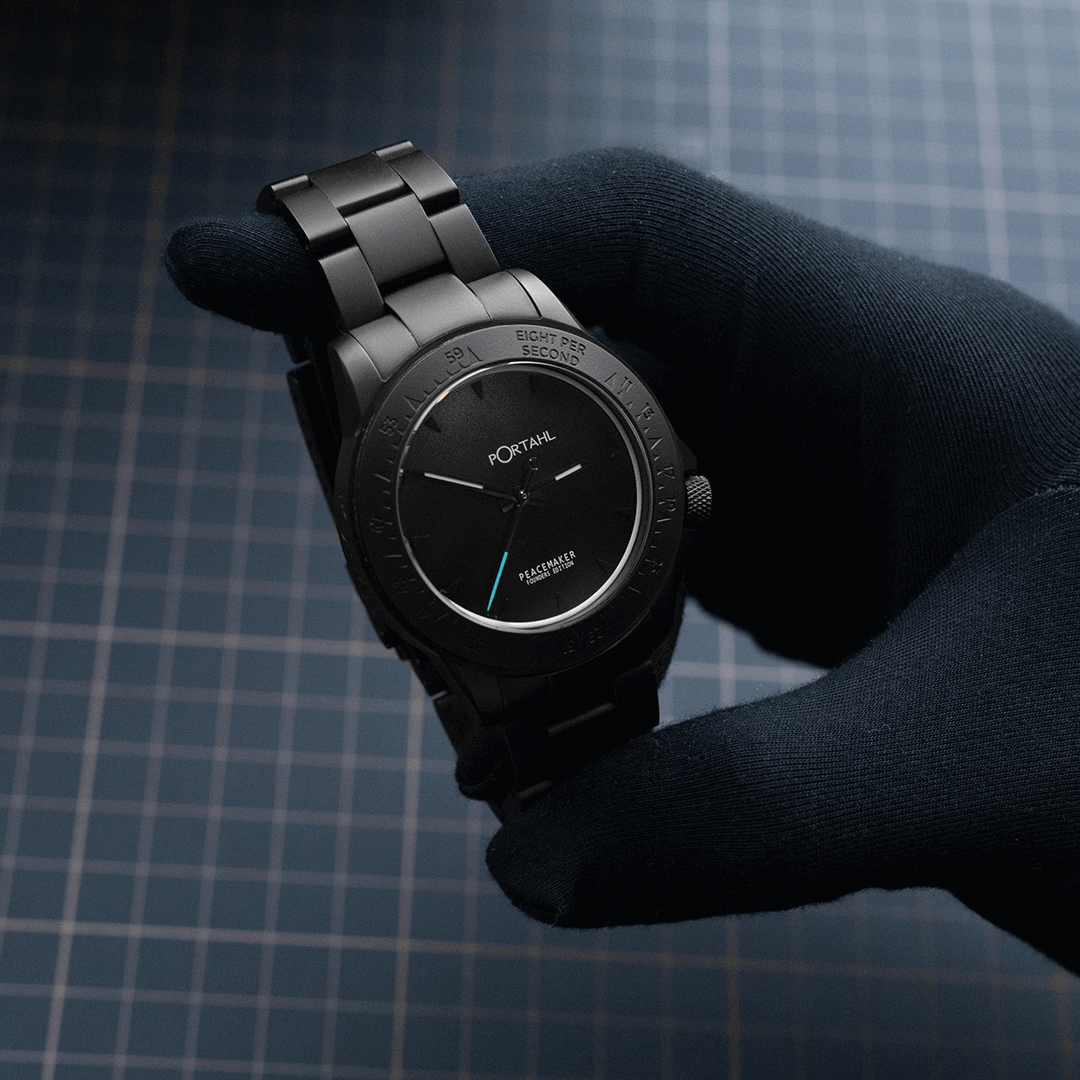 The start of pOrtahl
The idea for pOrtahl came about in January 2020 on a rainy afternoon in Amsterdam. We were inside Jordi's old apartment at the dinner table, talking about our frustrations with the lack of design innovation in watch design.
We had been thinking about designing our own watch for a while now and had been doing some research into watch design at other brands. We simply didn't like what we saw and we thought we could do better.
That's when we decided to get to work on our first timepiece under the project name: 'The Watch We Are Missing'.
We worked on our first watch, called Peacemaker, for two years - collecting valuable feedback from our private Facebook group filled with 3,000 watch enthusiasts and creating four different prototypes together with our community.
In the Summer of 2022 we finally launched the final version of our watch through crowdfunding on Kickstarter and extended our campaign on Indiegogo InDemand. Our campaign officially closed on the 5th of August 2022 and was successfully funded 563%, with 222 backers helping us bring this brand to life.
Today, we are on our mission of creating watches that are remarkable by their color, material and design. We will continue to bring new watches into existence. We hope you find one you like and join us for the adventure!