You've Found It.
You may have found the best watch under one thousand dollars, and luckily it is not another silver diver watch that looks just like the one your neighbor already wears. Meet the Peacemaker Automatic watch by pOrtahl®. Made from aerospace grade matte black titanium, built to last for generations. Peacemaker is powered by a Swiss made automatic movement (STP1-11), known for its accuracy and reliability. This watch is designed to be your everyday watch, also referred to as 'The Watch You Are Missing'.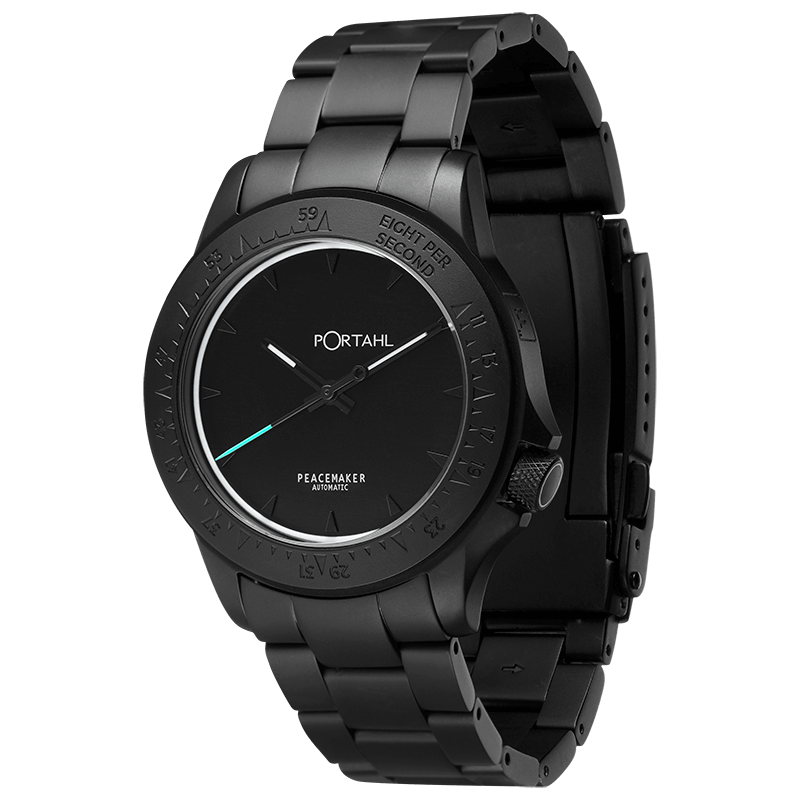 Peacemaker Automatic Watch
Regular price
Sale price
$699.00
Unit price
per
Sale
Sold out
We designed and created 'The Watch You Are Missing', inspired by high-end watch customizers from around the world.
Made with premium materials, powered by Swiss excellence and designed to be your everyday watch.
Share
View full details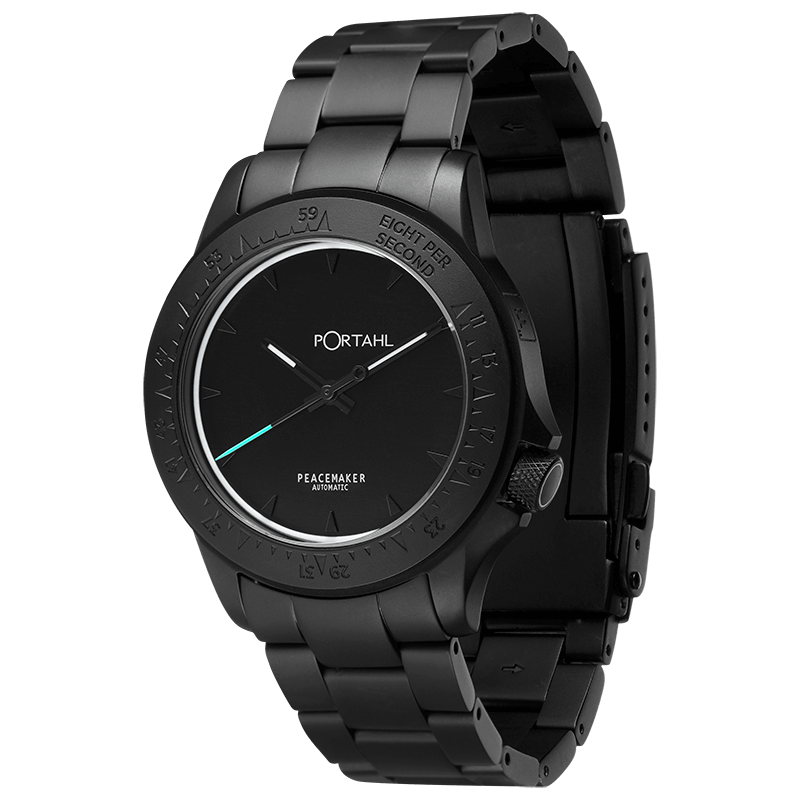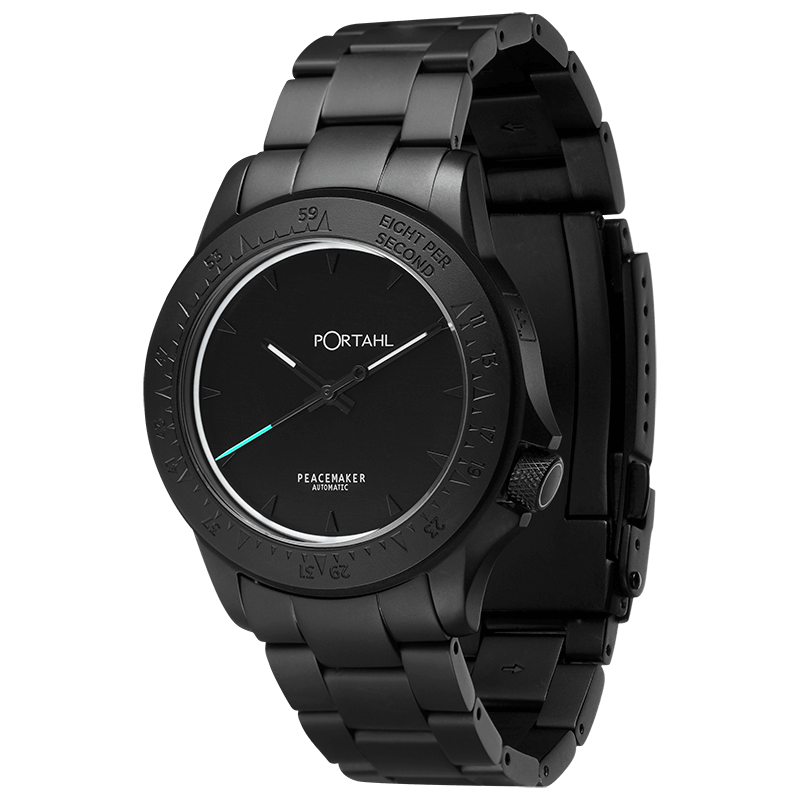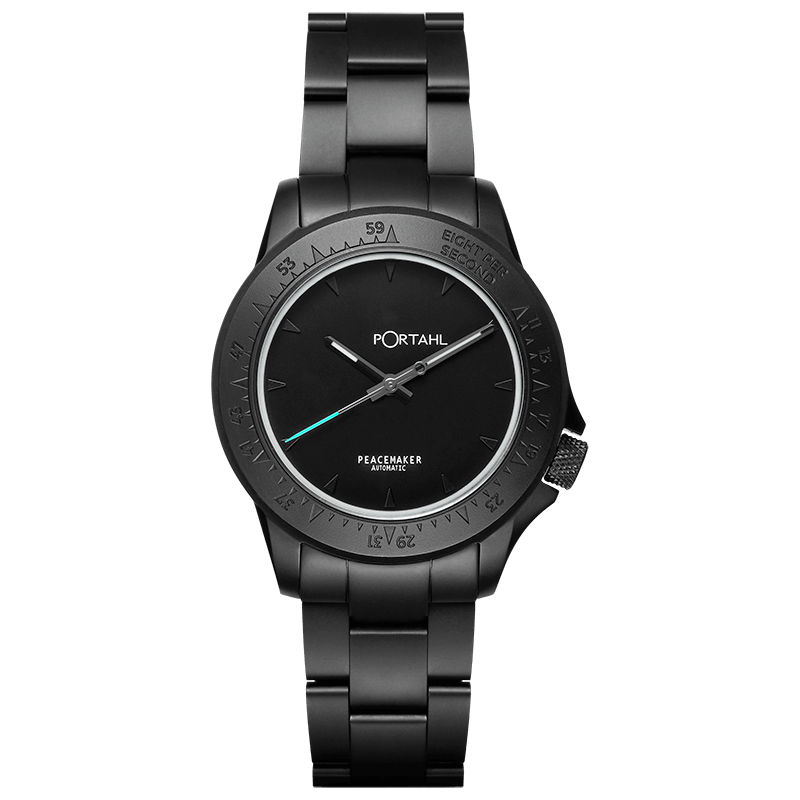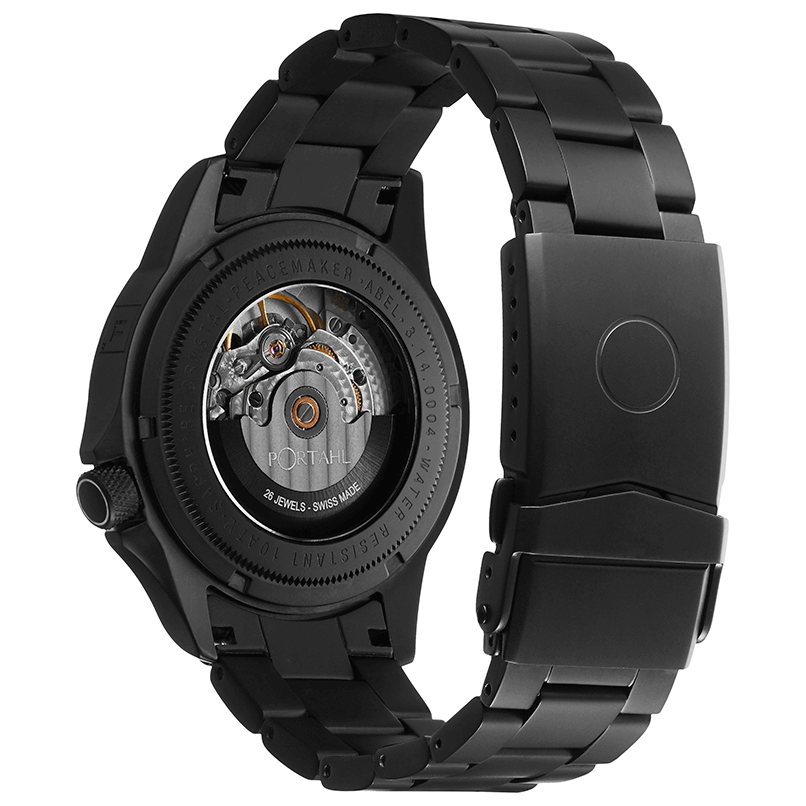 Here's Why Peacemaker Is The Best Watch Under $1,000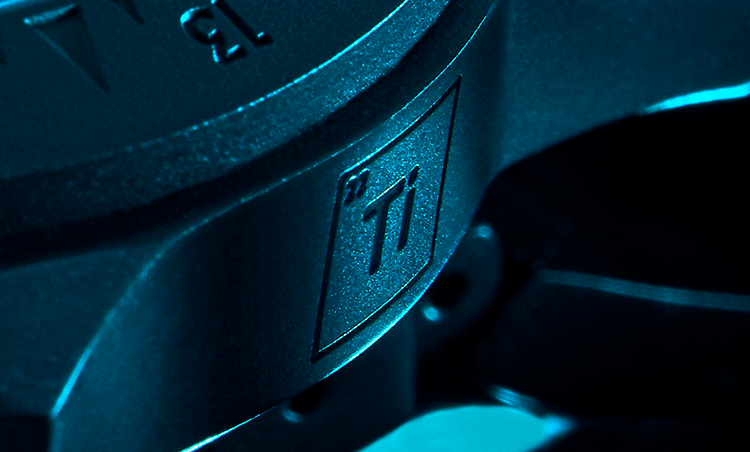 // Premium Materials
We only used high grade materials to create the best watch under a thousand dollars, which we sourced from all over the world.
Japanese aerospace-grade titanium for its case and bracelet
French sapphire glass for its front and open caseback
Swiss Super-Luminova® for its lume
Scratch-free ceramic for its bezel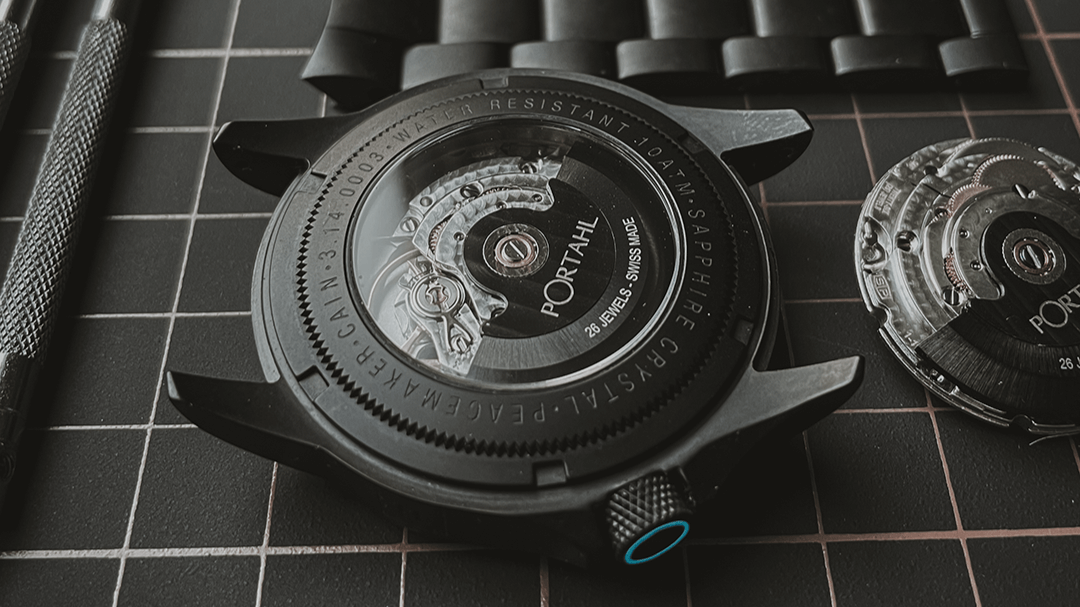 // Swiss Excellence
We make Swiss excellence affordable at just $799. Peacemaker is powered by a Swiss made STP1-11 movement known for it's precision and reliability.
It beats 8 times per second, resulting in a smooth sweeping motion of the seconds hand.
And with a 44-hour power reserve you can easily leave it on the nightstand for a lazy Sunday.
// Designed For Every Day
Peacemaker was designed to be your everyday watch. We seek to rethink classic watch design to fit modern design standards.
Its matte black and minimalistic aesthetic is suitable for nearly any style, outfit or occasion.
Always a good choice, every single day.
Our Five Design Principles
Frequently Asked Questions
How were you able to keep the cost of the Peacemaker under $1,000?

First of all, we design, manufacture and sell our watches ourselves - cutting out all of the middle men that usually add costs along the way from the factory to your doorstep.

Secondly, we source high quality materials from all over the world and then do our assembly in China. Our manufacturer works for many well-known European brands and is held to the highest quality standards.

Thirdly, we ship internationally to non-European customers from Hong Kong and ship to European customers from the Netherlands. This too cuts costs that we don't have to charge our customers for.
Why did you choose titanium over stainless steel?

Stainless steel has become incredibly popular as a material for watches over the years, because prices for steel have dropped significantly since the second world war. Since it is relatively cheap compared to other materials, many watch brands have adopted it as their material of choice. But is it really because it's an ideal material? Or just because it's cheap?

We went looking for better materials and came across titanium. We chose titanium for the benefits it has over stainless steel. It's half the weight, yet three to four times the strength. And its completely hypoallergenic, unlike stainless steel which very often contains nickel - an allergen for the most common metal allergies.

Titanium is more expensive and harder to work than stainless steel, but we fully believe its benefits are worth the extra cost.
Where are you shipping from?

European orders are shipped from The Netherlands, but non-European orders are shipped from our warehouse in one of the largest international business hubs, Hong Kong.
Are there any extra costs or taxes due after placing an order?

No, there are no additional costs or taxes due after placing the order, regardless of where you live.
Which watch to buy under $1,000?

The Peacemaker automatic watch by pOrtahl®, which comes in at just $699.
How many Peacemaker watches are available?

Around 100 Peacemaker automatic watches have been produced, aside from the 220 watches sold during our Kickstarter campaign.
What is pOrtahl's Founders Collective and why should I want to be a member?

Purchasing the Peacemaker watch grants you free access to the pOrtahl Founders Collective, through which you can enjoy lifelong benefits. In the future, membership will be invite only.

More details about the pOrtahl Founders Collective can be found here once the membership programme is live.
Ready To Learn More About The Peacemaker Automatic Watch?